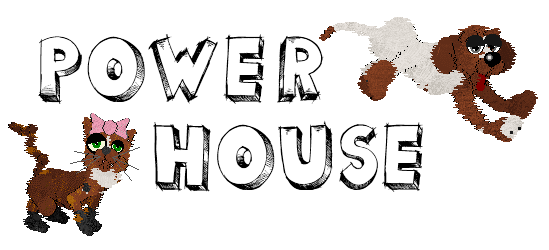 Welcome to Powerhouse, a Petz 3+ site dedicated to downloadable adoptions!

Do you specialize in an unpopular breed? Are you looking for breeding stock? Do you just want a unique-looking purebred? Then you're in the right place. We offer downloadable adoptions for all thirty official Petz breeds. The twenty "original" breeds are for Petz 3+, while the ten Petz 5 exclusive breeds are obviously for Petz 5. Also for Petz 5, we have a few other added goodies.
(New Petz are still being added, so check back frequently to see the updates!)
August 20, 2014
August 20, 2014
Updated/rearranged links.
July 29, 2014
July 29, 2014
Updated moved links, cleared out dead links, and added a few new ones.
July 25, 2014
July 25, 2014
OMG MORE DOWNLOADS YAY! Added three new Chinchilla Persians--orange, black, and grey! The only color missing now is dusty! :)